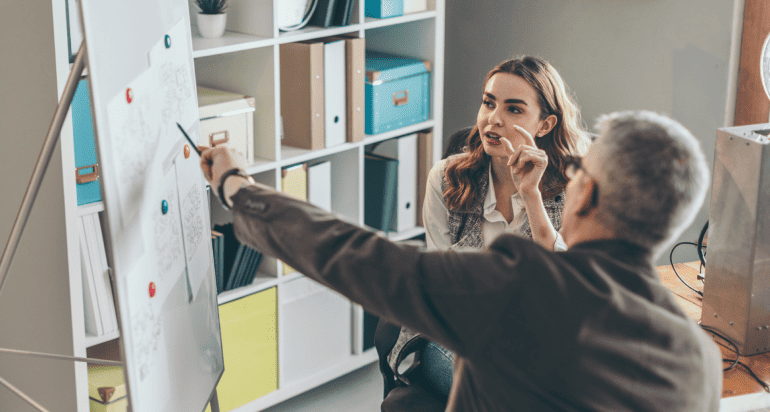 How to Find a Mentor in 5 Steps
Jun

01

,

2023

Marta Gongos
0 Comments
Our careers don't come with a handbook. Sure, we can take classes and graduate, but once we throw that cap in the air, there isn't magically going to be a "one way" sign to send us down the yellow brick road of success.
To that effect, there are no pre-set rules to becoming successful, which is exactly why there can never be a handbook. There is only you, your dreams, your skills, your drive, your potential, and perhaps a guide along the way.
Knowing how to find a mentor is vital for gathering enriching learning experiences and ultimately honing your craft.
Luckily, finding a mentor does come with a handbook—and we've written it just for you!
What Is a Mentor?
If you ask the Oxford dictionary, it would tell you that a mentor is an "experienced person who advises and helps somebody with less experience over a period of time."
However straightforward the definition of the word, being a mentor carries a meaning much deeper. Mentorship is a mutually beneficial, professional relationship wherein wisdom and knowledge are exchanged, rather than only received by one party. A mentor teaches a mentee from experience and expertise how to become an expert themselves. A mentee teaches a mentor from newness how to be an effective mentor.
This synergy usually serves as the powerhouse that creates a friendly and supportive relationship between the adept and the apprentice. It's a mutually beneficial phenomena.
5 Steps to Finding a Mentor
Just like website traffic and vegetables, finding a mentor is best when it's all organic. But remember that proactivity when necessary plays a big part, too!
1. Decide What You Want From Your Career
Before you can find an effective mentor, you need to map out what you want to get from your career.
Don't worry; there's no need to plan your entire career in advance, because you never know what pleasant detours and redirections you might encounter along the way. Rather, determine your short term goals and recognize the direction you want to charge into.
2. Find People Who Are Living Your Dream Career
Who do you admire in your industry? Which expert do you think you have the most similarities with?
These are two of the most important questions you should ask yourself before approaching someone about a potential mentorship. Mentor-mentee relationships flourish when the two are a good match. Consider someone you could be comfortable with as you receive valuable advice, and vice versa.
3. Evaluate Your Professional Circle
Take a step back to look at your professional circle. This includes former teachers, previous employers, colleagues, friends, and even people you may have met at internship programs or networking events. Hey, even LinkedIn connections count!
4. Find Common Ground
Find people in your professional circle who understand your role in your line of work. Find someone who works in a similar industry and has a good grasp on your current role.
Your prospective mentor should be able to offer advice on helpful projects, training sessions, and certifications you can attain to take the next step in the ladder of your career path.
5. Make a Move
Once you've marked your target, it's important to plan your approach. Remember not to formalize it too much, because that builds too much ice. Instead, consider taking a casual, friendly approach. Don't force things; let things flow.
Keep in mind that you won't want to walk up to them during a meeting and just ask if they want to be your mentor. Think of it as friendship. Typically, you won't literally ask someone if you can be friends with them. It's a process, and it builds up over time.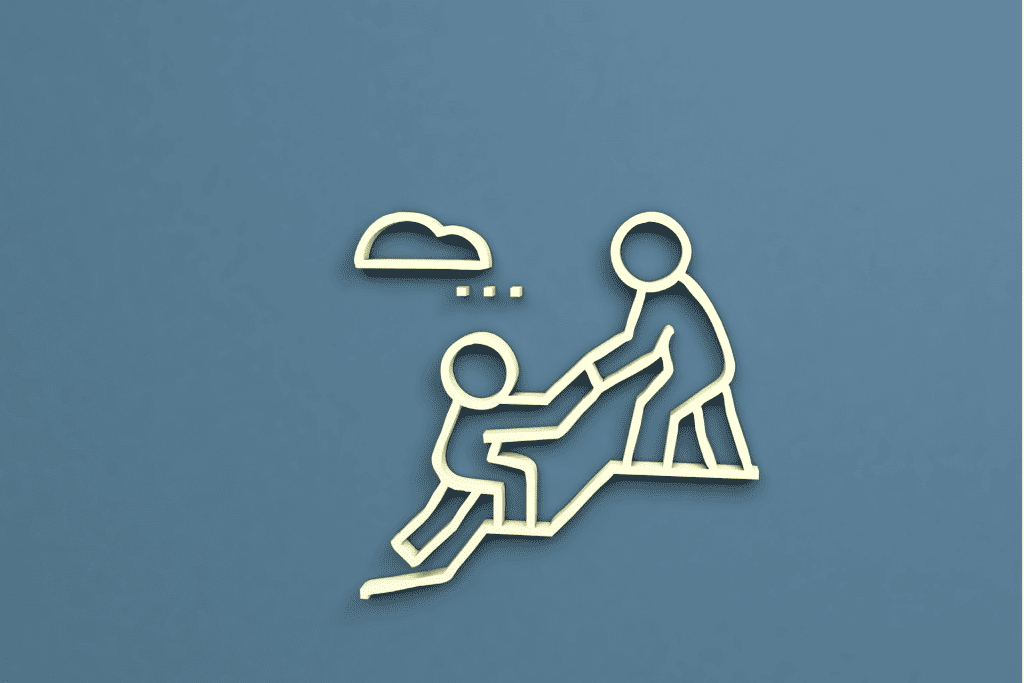 Finding the Perfect Job In One Big Step
Ultimately, a successful mentorship should lead to landing a dream job. Live the career you've always dreamed of with the help of Ad Culture.
We are a boutique recruitment agency that matches star candidates with some of the most prominent companies in the world.
More than just skill and experience, we know that top firms are looking for personality, potential, and drive. And that's you in a nutshell.
Reach out to the Ad Culture team today to take a big step toward your dream job.