8 Social Media Manager Interview Questions
Mar

09

,

2023

Marta Gongos
0 Comments
Brands rely heavily on social media to get the word out and grow as a business. However, a great social media presence requires a capable social media manager.
Social media managers play a crucial role in a company's external communication efforts, including engaging with existing and prospective customers. If you are currently looking to hire someone to fill these big digital shoes, you must prepare the best social media manager interview questions for your applicants.
When combined with a clear job description, asking the right questions can help you connect with the most qualified person for the job.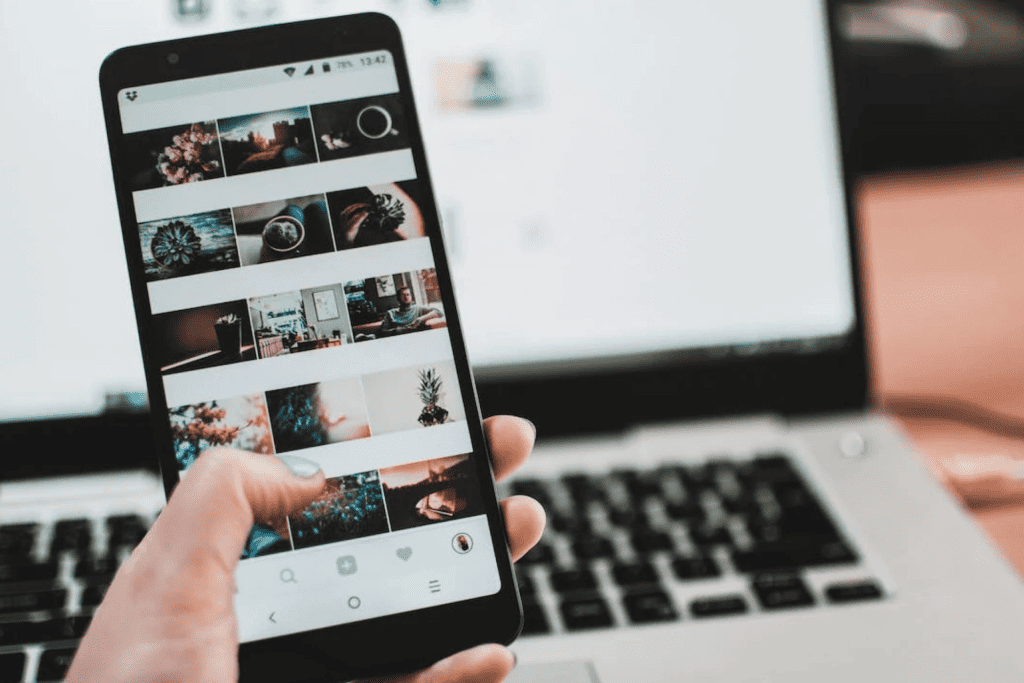 Image source: Pexels
What To Ask Your Next Social Media Manager
1. How Did You Get Into Social Media?
Introductions aside, this should be one of the first questions you ask during an interview with your prospective employee. This is your opportunity to hear their unique story and learn about their vision and professional background.
You want them to give a passionate answer to this question. Passion can't be taught—find someone who got into it because they love it! Your future hire should be someone who finds it exciting and interesting.
2. Which Social Media Accounts Have You Managed in the Past?
Ask this question to get insight into which social media channels they are familiar with and which industries fall under their forte. It will also help you to determine if the candidate has the strengths needed to succeed.
Of course, experience is important. However, it is not the key characteristic you should look for in a candidate. It would be advisable to balance the answer to this question with the potential, personality, and critical thinking abilities that a potential hire possesses.
3. What Is Your Favourite Social Media Platform? Why?
A candidate's preferred social media platform and the one that works best for your business may not always intersect. This question seeks to find out if your interviewee can recognize the difference between the two.
For instance, if your business is in the field of technology, LinkedIn might be more effective than TikTok. On the flip side, you could definitely benefit more from leveraging Instagram if you're in the fashion industry. An ideal response would include both a personal favourite and one that works best for your brand.
4. What Do You Know About Social Media Marketing?
This question helps you gauge how they understand social media as a marketing tool. It's great if they know the ins and outs of posting, but you're looking for someone who can leverage social media to the benefit of your business.
Ask this to evaluate their knowledge of content creation for specific audiences, including copywriting and design. Make sure you also assess their understanding of KPIs, business goals, content strategy, analytics, calendar management, and ROI.
5. Why Do You Want to Work for Our Company?
This is something you should absolutely ask. It will help you determine what attracts people to your brand while also revealing the candidate's motivations for joining your team.
Were they drawn by your company's social media personality? Do they have fresh ideas to revamp your social media presence? Are they looking to commit to a long-term career at your company? This question should open the door to several conversations.
6. How Would You Describe Our Brand?
If you want to see how well-versed the candidate is with the concept of your brand, do not hesitate to ask this question.
Their answer will show you if they did some research on your company and its social media voice before sending in their job application. This would demonstrate diligence, resourcefulness, and a true interest in joining your team.

Image source: Pexels
7. How Do You Stay Updated on Digital Trends? Do You Have a Go-To Publication You Follow?
This question lets you see how your candidate keeps their finger on the pulse of ever-changing digital trends. Their answer will show if they have thought leadership in this field, which would benefit your company.
Trends have a short shelf life, so this question is a great way to see which publications they read and which tools they utilize to stay in the loop with the latest algorithms, platform updates, news topics, and viral content.
8. Looking at Our Current Social Presence, What Content Would You Recommend We Develop Further? Why?
This is the candidate's opportunity to get creative during their interview. You want someone who has ideas to bring to the table right away.
Asking this question will reveal their thought process and also how they respond to being put on the spot. Of course, it also further displays their familiarity with your company and the latest online trends. Will they sink or swim?
Find Your Social Media Manager Unicorn
There you have it: Eight interview questions for social media managers.
Good questions like these are essential in the recruitment process, no matter what the position. The applicant is interviewing you just as much as you are interviewing them. Asking impactful questions demonstrates your desire to hire the best talent.
Now that you've got the top social media manager interview questions in your toolkit, it's time to put your plan into action. With the help of Ad Culture, you will be one huge step closer to finding the perfect people (read: unicorns) to be part of your team.
Give us a call to learn more about our recruitment services.