17 Must-Know Digital Marketing Tools
7
min
read | Sep 13, 2022
From search engine optimization (SEO) tools to social media marketing, project management to recruitment, here are 17 digital marketing tools you should be aware of that will help boost your business practices by increasing efficiencies and productivity!
1. Google Workspace
There is a reason why Google is the leading search engine. For anyone with a computer, we're well aware of the many uses that Google provides.
Need a place to store your files? Google Drive. A place to co-write documents? Google Docs. An app to co-create a pitch deck? Google Slides. In the digital marketing sphere, however, Google Analytics is your best friend.
While it can be daunting at first glance, especially when you're new to marketing, it is to date one of the best marketing tools that track engagement and market growth. Google Analytics tracks what drives up site engagement, the time spent on your website, the kind of audience you've reeled in, and so on! In a nutshell, Google Analytics helps marketers get to know their audience and in essence, designs the next steps in their marketing strategy. 
2. DeepCrawl
When it comes to SEO, we believe that DeepCrawl shouldn't be overlooked. With its clean and user-friendly interface, navigating this digital marketing tool makes it easier for you to check on your website's analytics, search engine marketing tools, analyzing metrics, and other digital marketing services.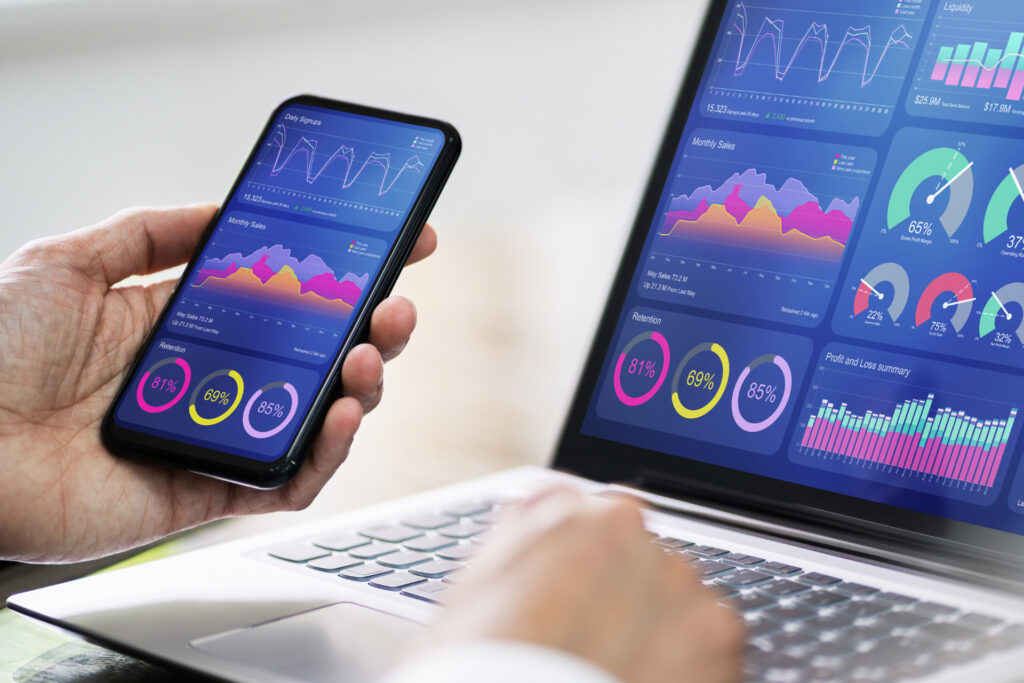 3. SEMrush
When it comes to keyword research under the SEO strategy umbrella, SEMrush is the go-to digital marketing tool. SEMrush also provides other SEO strategies such as position tracking, backlink opportunities, technical SEO auditing, and various marketing, advertising, and social media tools that steer your business's online presence in the right direction. 
4. Mixpanel
Google Analytics combined with Mixpanel creates SEO digital marketing magic. Mixpanel takes data analytics to the next level through interactive user reports, unveiling hidden digital marketing trends, and meticulously managing data metrics, maximizing your brand's SEO use in the process. Learn more about Mixpanel here! 
5. Facebook Business Manager
If you handle social media for your business, then you've surely stumbled upon Facebook's suggestion of switching to Business Manager on the upper right of your computer screen. With the Facebook Business Manager option, this digital marketing tool allows you to manage your social media posts, answer customer queries, and keep track of your post engagement on both Facebook and Instagram, in just one app. In this day and age, social media is a vital tool for your brand's growth. So, installing Facebook Business Manager makes managing your online presence way easier.
6. MailChimp
Here's a fun fact: eight out of 10 marketers use email marketing. Implementing an email strategy is just as important as creating a social media presence. In a way, it still falls under social media. Luckily MailChimp exists!
To date, MailChimp is the leading email marketing provider with over 12 million customers worldwide. With this digital marketing tool, customer questions can be answered through fun collateral and personalized emails, and allows customers certain promotions that are only available via mailing lists.
7. HubSpot
HubSpot is the leading all-around software for new businesses when it comes to marketing, advertising, and sales. HubSpot gives you access to any, if not all, digital marketing tools you need to enhance your brand's online performance and presence.
From SEO tools to social media management, blogging, website, email marketing, analytics, marketing automation, and whatever else you can think of—HubSpot's got them. HubSpot is the perfect digital marketing tool for newbies and those who prefer to just have everything in one place. 
8. HotJar
By now, we're aware that analyzing customer behaviour is vital to the digital marketing universe. HotJar is a powerful tool that offers real-time recordings of your consumers' footprint on your website. Together with heat mapping—a way to further understand your market's needs wants, and behaviours—HotJar provides an in-depth insight into user interaction, helping you to adjust your marketing strategy accordingly. 
9. BuzzSumo
Another social media marketing tool, BuzzSumo's analytics creates an edge versus your competitors by providing a list of social media influencers in line with your business and target market. To boost brand identity, BuzzSumo also displays trending journalists that you can contact for PR purposes. 
10. Sprout Social
Social media management has never been made easier when it comes to Sprout. Sprout is an all-in-one digital marketing tool to help in managing, scheduling, publishing, and even strategizing your next social media move. Learn more about Sprout Social here! 
11. Crazy Egg
Crazy Egg enhances your brand's website by elaborating on what works and what doesn't work. Crazy Egg scans if your website is user-friendly enough, suggests helpful website changes, provides analysis and reports of user traffic, targets consumer personalization, and so on. Click here to learn more about Crazy Egg and what it can do for your site! 
12. Canva Business
Is design not your forté? Canva's got your back! Canva is perfect for business owners without Photoshop experience because it provides fun, quirky, yet professional-looking designs for any type of collateral that your brand needs. From social media posts to infographics, to logos—basically any design-related need. Plus, it's free!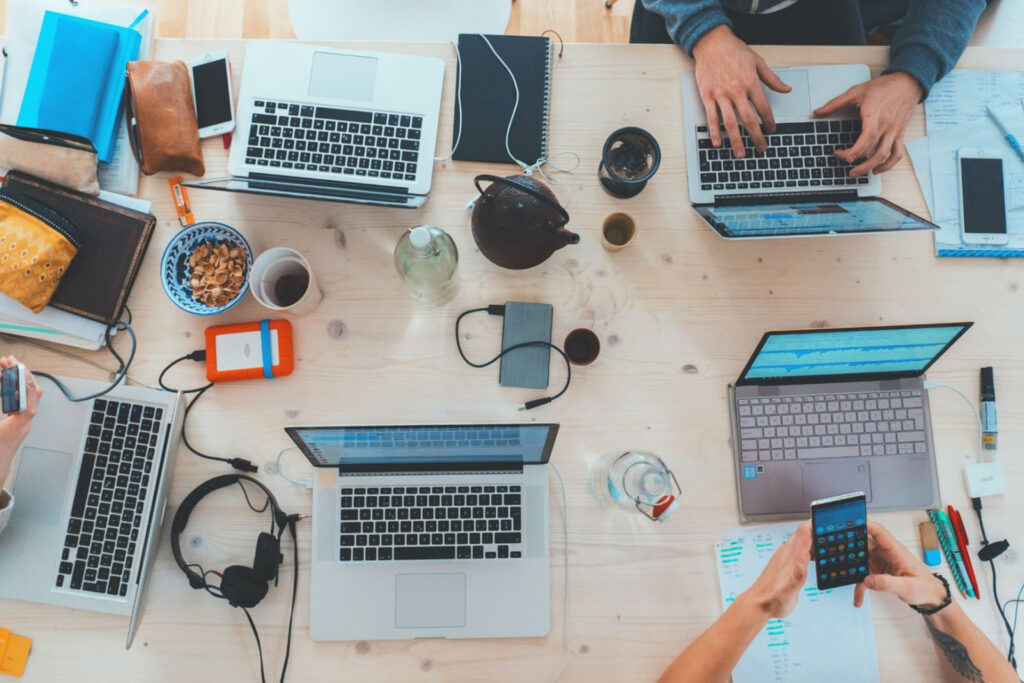 13. TubeBuddy
TubeBuddy is a free YouTube extension that keeps track of your channel and your competitor's channel's analytics. TubeBuddy manages your channel's data reports, organizing channel analytics, and monitoring YouTube search ranks. by organizing data reports, analytics, and Youtube search ranks.
14. Upfluence
Upfluence is a digital marketing tool focused on influencer marketing. Upfluence manages influencer campaigns, provides influencer marketing tools, and analyzes your campaign's performance to maximize your brand's identity. Upfluence makes influencer campaigns more accessible and easier to organize.
The rise of the COVID-19 pandemic came hand-in-hand with the demand for remote work. Thus, also came the demand for work-from-home friendly project management tools.
15. Slack
With millions of users worldwide, Slack is a digital platform known for real-time communication with your team (which can vary from messages to video, and audio calls) and project management tools to keep track of your tasks. The beauty of Slack is that the app allows all types of file formats to be digitally shared across the platform. Plus, it's compatible with other productivity suites.
16. Asana
Asana is another project management tool but is more manager-centric to help them keep track of their teams' progress, manage schedules, set tasks and subtasks, and even set up company-wide milestones. Asana provides transparency in the workplace to ensure that your team is running smoothly.
17. Trello
We're here to provide you with options! So here's another highly regarded project management tool that is best for keeping track of your daily, weekly, and monthly tasks. Sign up for free here! 
Expand Your Digital Marketing Knowledge with Ad Culture
At the end of the day, this list was to provide the right tools to help you grow your business from the ground up. Here at Ad Culture, we specialize in digital advertising and marketing that allows us to help grow your brand with the right people equipped with effective strategies, the right tools, and resources. 
Want to know more? Here are reasons why you should work with a Toronto recruitment agency.
Let's chat
about building
your team!