How to Become a Social Media Manager
As social media continues to solidify itself as a perpetual presence in our lives, the amount of professionals working in social media marketing has increased exponentially.
As such, you might be wondering how to become a social media manager. From curating marketing campaigns to managing social media accounts for brands and businesses, this work is equal parts challenging, exciting, and, most importantly, rewarding.
The good news is you've come to the right place: this double-tap-worthy guide contains everything you need to get on the right track. Let's get into it!
What Does a Social Media Manager Do?
When put in action, social media manager skills help amplify a brand's voice via their online presence. These skilled professionals develop a social media strategy and often run social media accounts to foster worthwhile engagement across platforms.
For many social media managers, a typical day may look like:
Strategizing for Success
Any social media specialist worth their title is an expert when it comes to strategy. They work daily to develop strategies that align and elevate a brand's goals, creating actionable ideas that work on every social media platform.
Tracking Trends
Social media managers identify what's trending now, follow it, and ride the wave. This is where the ever-changing algorithms come into play, as social media managers have a responsibility to stay on top of them to deliver results.
Connecting with Consumers
Social media manager skills are all about digital engagement. They respond to user comments and messages across social media channels, building meaningful connections between consumers and brands.
Surveying Statistics
Statistics, reports, data—the truth is in the numbers! Social media managers utilize specialized analytics tools to measure engagement and conversion rates. This data then informs their strategy so they can tweak digital marketing efforts accordingly.
How to Become a Social Media Manager
Experience Real-World Social Media
So, social media has piqued your interest…now, it's time to go down the rabbit hole of digital marketing! The ins and outs of the digital lifestyle go beyond what we see on the surface of social platforms like Twitter, Instagram, Facebook, and TikTok.
The best way to get a glimpse into the importance of social media management for business is by learning about their objectives. Why and how does their product or service appeal to an audience? How can you spark a connection with the target market?
Consider finding a mentor in the industry—their knowledge and know-how will go a long way toward helping you hone your social media manager skills!
Get A Degree Or Relevant Work Experience
A college degree or the lack thereof is not always a deal maker or breaker. Character, skill, and potential are social media manager qualifications that will usually take precedence.
If you're already quite well-versed with social media know-how, you might consider immersing yourself in the real deal via internships—specifically paid internships—volunteer opportunities, or other types of education programs.
However, earning a degree does teach you valuable knowledge that you could apply to real-life situations. If you're aiming for a bachelor's degree, you will find value in courses like marketing, advertising, business, communications, and psychology.
So, we hate to break it you, but if you're asking "how to become a social media manager with no experience," then step one is getting experience.
Master General Marketing Analytics
If you want to be in the loop on how well a piece of content is performing, you'll need to master the art of analytics. This way, you can accurately pinpoint what your audience likes, dislikes, and what generates a response.
Vital data includes likes, clicks, followers, shares, page views, comments and impressions. Remember that a high number of impressions and followers are great, but mean little if meaningful engagement is low. Social media manager qualifications include understanding how to read and interpret the data their efforts produce, plain and simple.
Developing your social media manager skills related to analytics platforms—such as Google Analytics, Sprout Social, and Hootsuite—will help you rise above the competition. Consider enrolling in some training courses or completing relevant certification programs, many of which are offered directly on these platforms.
Build a Portfolio of Your Work
Oftentimes, companies interviewing prospective social media managers will ask for a portfolio of relevant work. As you might expect, the purpose of this is to see whether or not the proof is in the pudding, which, in this case, is your work.
Don't fret if you don't have any formal or solid experience on the job yet! You can always build a portfolio from freelance work, volunteer work, or even personal accounts. As long as it is relevant to the position, it belongs in your portfolio.
Remember: the key to getting a social media management job is showing that you understand how the platforms matter to businesses and brands. Brush up on the type of interview questions you'll be asked and align yours accordingly!
Apply Through Reliable Recruitment Firms
Once you have the right social media manager qualifications, it is of utmost importance that you put your resume in the right hands. Otherwise, you risk falling to the bottom of the dreaded "we'll keep that one around for a rainy day" pile.
No matter who you choose, ensure they have a good understanding of social media platforms so they understand your skills! A good recruitment agency will take the time to understand your application and find a great fit. We know one…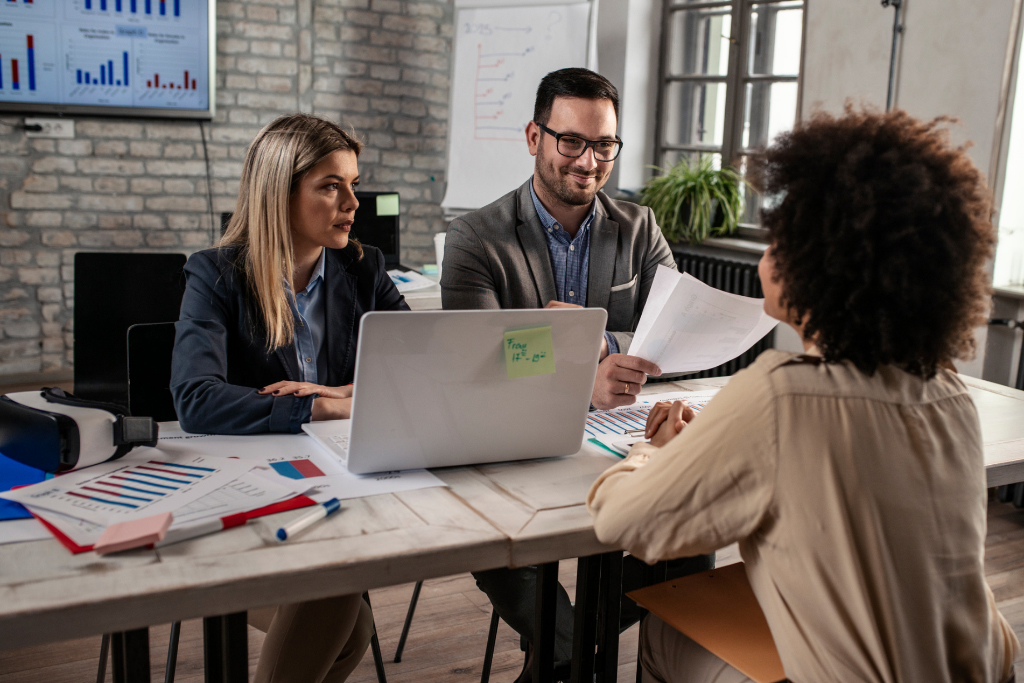 Get The Job With Ad Culture
This concludes our how-to guide on how to become a social media manager.
If after reading this you feel like you have the right social media manager qualifications—we're talking about the skills, knowledge, and expertise—then all that's left to do is get your application in front of the right hiring manager!
At Ad Culture, our job is to help you get your dream job. We constantly work with businesses to help them find ideal candidates, which includes you! Submit your resume to us for quality feedback sure to help position you for hiring success.
Contact us today for more information!
Let's chat
about building
your team!