How to Write a Cover Letter: 5 Simple Steps
Sep

13

,

2022

Ad Culture Admin
0 Comments
Amidst a pile of job applications filling a recruiter's inbox, an effective cover letter might just be your ticket to employment. 
So, how effective is a cover letter in getting you noticed during your job search? We're here to explain how it makes you stand out among other applicants. Plus, we'll show you how to write a cover letter in five simple steps.
What Is The Importance of a Cover Letter?
Many overlook the impact of a cover letter and miss the opportunity to shine the spotlight on their application. Whether you're a fresh graduate or tenured, a cover letter serves as the first impression, showcases ability and experience, highlights strengths that can be a prominent contribution to the company, and breaks down the skills that align with the position.
Many potential employers actually read the letter together with the resume. The cover letter is an excellent venue for promoting your distinctive qualifications. Basically, it gives the employer a snapshot of who you are.
It can be written in the same way as another type of business letter. However, the focus of an application letter is to highlight your skills, attributes, and personality traits to convince the company that you are the ideal candidate for the position. In the letter, you go into detail about specific experiences that demonstrate what you can do for the company if recruited. You can also use an application letter to show off your writing prowess.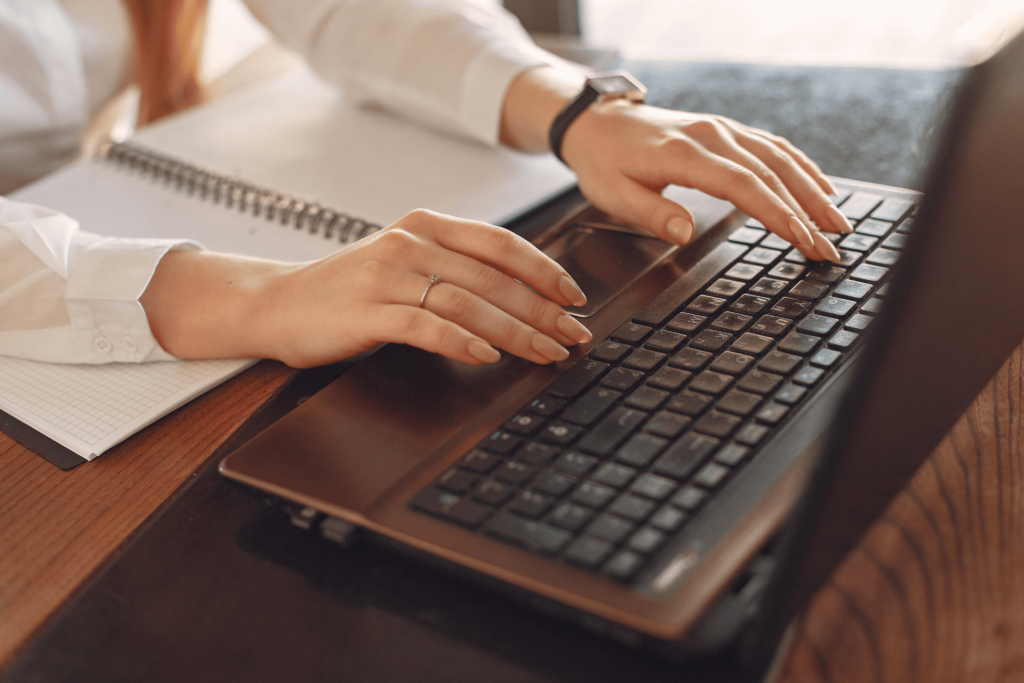 Step 1: Contact Information
On the upper right corner, list the following information:
Address
Cellphone/telephone number
E-mail address
Personal website
Social media username
Your contact information will provide alternative ways to reach you in case some modes don't work.
Step 2: Greeting
Do not forget to address the hiring manager using their last name. However, if you can't find the hiring manager's name, you may use their position title as an option.
Use the format below after the header:
Full name
Position or Job title
Company's name
Company's address
Here are some greetings that you may use:
Dear Ms./Mr.
Dear Director
Dear Assistant Manager
Step 3: Introduction
In the introduction (the first paragraph), your years of work and experience should be stated. This section serves as a hook and an encouragement to the employer to check your background and consider you for a specific position. Therefore, do your best to make an impact by presenting yourself professionally to a prospective employer. 
Do not forget to answer the following:
Why do you want to work with the company?
What are your latest accomplishments? 
What has your previous work experience taught you?
Which of your skills will best contribute to the company?
Step 4: Body Paragraph
In this part, highlight your achievements, skills, knowledge, and training that are relevant to the position you want to be hired for. However, avoid simply repeating the information you included in your resume. Customize your cover letter for each employer and job. Give specific examples and events that demonstrate your ability to perform well if given the position.
Also, remember to also show genuine enthusiasm for the job.
Search for the company's needs and explain why you are the employee they have been looking for. If you're unsure of the company's objectives or requirements, conduct some research to learn more. Take note of the goods or services they provide, the work culture, and any long-term objectives they may have.
Step 5: Closing Remarks
Be courteous and continue to position yourself as the top applicant for the position when writing cover letter closing remarks. The closing of a cover letter is crucial in getting the reader to respond. You might just leave the hiring manager with the sense that you are the best candidate for the position by writing a strong, assured conclusion paragraph.
Consider using the following letter closing examples:  
Sincerely
Best regards
Sincere regards
Yours truly
Respectfully
Don't forget to proofread your cover letter before sending it out to companies. You could always use online tools that can help you effectively catch typographical or grammatical errors. Additionally, make sure your cover letter is easy to read. Use a simple font and avoid walls of text, too. When you divide your letter into paragraphs, this makes it easy on the eyes and organizes the information you provide at the same time.
5 Must-Read Tips When Writing Cover Letters
1. Customize Your Cover Letter For Each Specific Job Position
To save time, many job searchers send in basic cover letters, only changing a few elements for each new opportunity. However, by utilizing a generic cover letter, you're losing out on a fantastic chance to truly connect with employers.
Write a cover letter that is customized for the particular job you want to apply for rather than utilizing a generic one. Mention your enthusiasm for the position, your special credentials for it, and the abilities you bring to the table for this particular job in your cover letter.
2. Keep Your Writing Succinct
While it's natural to want to say as many great things about who you are, your credentials, and why you're a perfect fit for the role, it's important to keep in mind that hiring managers don't have a lot of time to read cover letters that are too long. This could hurt your chances of getting the job.
3. Leverage the Right Keywords
Many employers that frequently receive a large number of applications actually run the resumes and cover letters they receive through specialized software that looks for keywords. 
These businesses usually establish a list of crucial terms they search for, and the software arranges them accordingly. Resumes that contain a certain quantity of the desired keywords are sorted at the top, while those that have few or none of the keywords are ignored. 
Therefore, look for repeated words when you read the job posting and description. Make regular use of these words in your cover letter. 
4. Don't Be Repetitious
Certain cover letters only restate the resume's content in writing form. Think about the benefits a cover letter can give to your application. Make sure it contains additional information not found on your resume and further establishes your position as a candidate.
5. Include Additional Information on Your Educational Accomplishments
For some employers, educational history is very valuable. Because most resumes tend to contain limited information on this facet, use the space in your cover letter to provide some extra details. For instance, describe what you learned and any skills you acquired during the process. Describe how this knowledge and skillset will benefit their business.
Ad Culture: Get Hired By Incredible Companies
If you're looking for a new place to apply your talent and work ethic, chances are Ad Culture can find you the right home.
Ad Culture is a digital advertising recruitment firm located in Toronto, Canada that gets candidates in touch with amazing agencies and companies in the advertising industry.
If you're looking for an opportunity to work with top-notch advertising companies, get in touch!