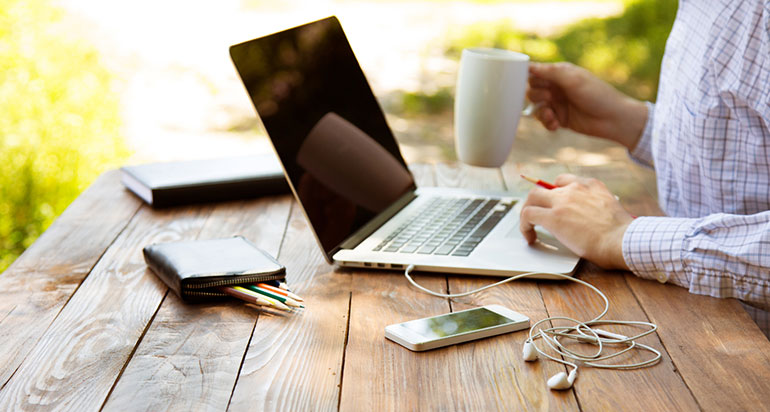 How to Find Freelance Work and Get Paid Fairly
6
min
read | Dec 15, 2021
More freedom and flexibility are just a few of the perks of freelance work. This path gives you the liberty to only work on the projects that truly interest you. It's no surprise that 59 million people in the U.S. went down the freelancer road in 2020!
The idea of not having to be stuck in the same place doing the same systematic work all the time and the ability to create more of that work-life balance has inspired many people to jump on the express bus to freelancer avenue. But how do you find freelance work and get paid fairly for it? 
Whether you're looking to replace your permanent job entirely or just want to add some short-term work on the side, Ad Culture is here to map it out for you!
Figure Out Your Niche
One extraordinary aspect about freelance work is that you get to dip your toes in various industries minus the long-term commitment. This enables you to really put your skills to the test and figure out what you're passionate about. 
Once you've realized your passion, it might be smart to actually establish your niche. It doesn't mean you have to stick to it forever, though, this can always change at any point as time goes by!
Typically, when you apply for work, people tend to look at how much experience you have in a specific industry. If you have plenty of credits tied to a particular niche, this will truly help convince others that you've mastered a certain skill — and will make the job search an easier process!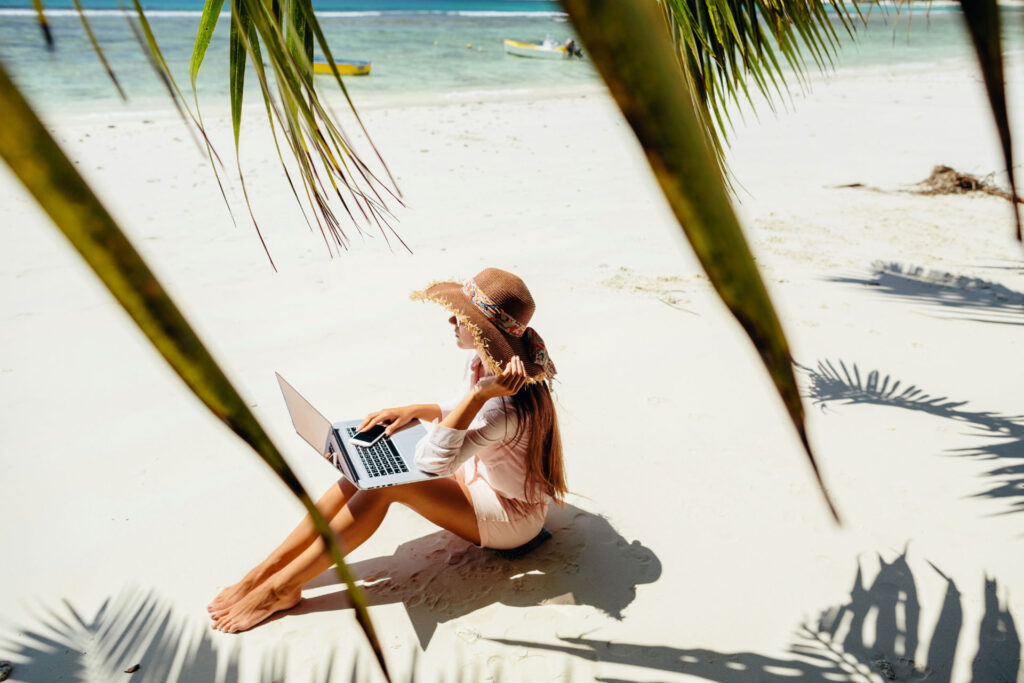 Start Building Your Portfolio
Now that you've found your specialty, start building your portfolio. You're going to need one that represents you well enough to earn you some incredible freelance work! 
Let's say your forté is content creation and content writing. Start constructing your portfolio by including links to any articles, blog/vlog posts, or social media content you've worked on. Whether it's something you've created for other companies or your personal website/blog/vlog/socials, just link to all your impressive work. 
If you don't have much work history to include, consider taking workshops or short courses. While you might not have a lot of experience, getting some extra training shows that you have the right knowledge just waiting to be applied! 
Start With Your Own Personal Network
When your portfolio is ready, it's time to go on the hunt. Usually, one of the quickest ways to find freelance work is by asking people within your network. 
Let everyone you think could get you connected know that you're freelancing, such as current and former colleagues or any of your friends in a similar industry. You could even try asking other thriving freelancers or join a community of those in your industry. 
Sign Up for Freelancer Platforms
Upwork, Guru, and ProBlogger are some of the popular freelance work platforms that cater to countless industries and are worth signing up for thanks to the vast options they offer.  However, the fact that they're popular does mean that they're crowded — resulting in stiff competition when it comes to getting hired for the job. 
This is where the less congested freelance work platforms come in. Contena, Oursourcely, and CloudPeeps are some platforms that could really help you score a freelance project! 
Leverage LinkedIn 
If you have a LinkedIn profile set up for success, use it to connect with recruiters and let them know that you're interested in freelance work. 
Moreover, you can head on over to LinkedIn Jobs and type in the applicable keywords to start finding a plethora of options.
Utilize the Power of Facebook and Twitter
Facebook and Twitter are more than just platforms to share the highlights of your life — many people have successfully found freelance work on these sites too.
Head on over to the Facebook groups dedicated entirely to freelance jobs in your industry and hit that join button. On Twitter, utilize the advanced search tool and type in the necessary keywords, like the field of work together with the term "freelance work". 
You'll be surprised at how quickly your network will expand. Remember to always do some research first before accepting freelance work to ensure that you are dealing with reliable people and entities. 
Get Paid Fairly
One crucial factor in freelance work is getting paid fairly. Solving this doesn't have to be difficult. It's as simple as not accepting projects that you believe don't value your worth. Here are a few things to keep in mind when taking on freelance work:
Establish your minimum hourly rate, and don't go below it. This way, you can figure out the fair amount by calculating how much time and effort goes into the project.
Ask what the budget is before disclosing your rates. 
Always establish how much you will get paid before accepting freelance work.
Have the project details, including the pay, put into writing.
Start Thriving in the World of Freelance Work
In order to thrive in the world of freelance work, it's important to continuously develop your skills, expand your network, know your worth, and beware of red flags. 
Keep these things in mind and you'll have the opportunity to quickly add various credits to your resume while working only on the projects that you're truly interested in. Freelance work might just be the career path that will lead you to incredible success!
If you find your dream job, check out this article we wrote on how to turn a contract job into full-time employment.
If you're a talented individual in the field of advertising, tech, or brand/business looking to be hired by the company of your dreams, then Ad Culture is here to make it happen! We're a reliable recruitment firm connected with some of the biggest advertising companies in North America.
Click here to learn more about our hiring process. To begin the process of taking your career to the next level, contact our team today!
Let's chat
about building
your team!