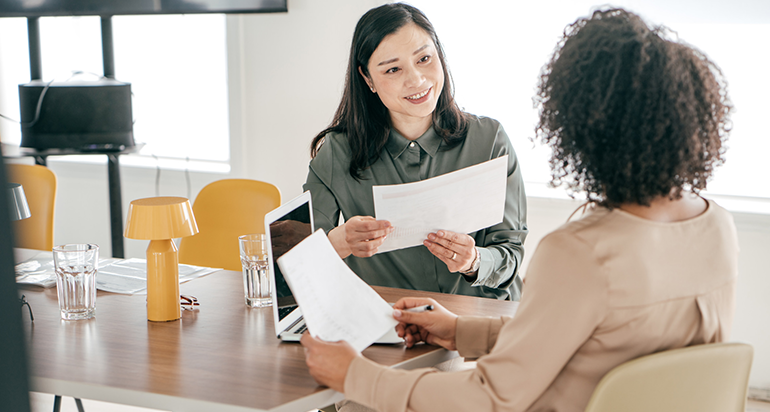 10 PPC Interview Questions To Hire Your Next Manager
5
min
read | May 18, 2023
Every marketing business needs to hire a great PPC manager.
From conceptualization to the launch, it's the pay-per-click manager's responsibility to ensure a campaign gets seen by as many people as possible. PPC managers are also in charge of running paid ad campaigns to generate high ROI.
As you might expect, having the right person in this role is key. You need someone with the right skills and experience to succeed. The right PPC questions and answers will help you determine if someone has the qualities needed to succeed.
The good news is that we've put together a list of 10 PPC interview questions you should ask your candidates. Ask them all during your interview and you might just find someone who really clicks with the role—sorry, we couldn't resist!
1. Which Metrics Indicate That An Online Campaign Has Succeeded?
The ideal PPC manager candidate has an eye for success. Understanding key metrics plays a huge role in determining the success or failure of an online campaign. The answer to this vital question will demonstrate a lot in terms of their technical knowledge.
2. How Would You Go About Reviewing a Campaign's Performance with a Client
Revenue is one thing, but presenting that data to clients is another. Your candidate should be able to elaborate on the whys and hows of the analytics of things. As far as PPC technical interview questions go, this is a big one.
3. What Is the Biggest Work Challenge You Have Encountered? How Did You Overcome It?
Discovering what candidates perceive as challenges and how they overcome them will provide further insight into how they overcome adversity. You should be looking for someone resilient in this management role who isn't going to quit!
4. Can You Walk Us Through Your Research Process For Optimizing a PPC Program?
This is easily one of the most important technical PPC interview questions.
The world of PPC campaigns can get pretty chaotic, but there is a method to the madness. Trying to run a PPC campaign without proper research is like driving a car low on fuel, so you want a candidate that has a research strategy.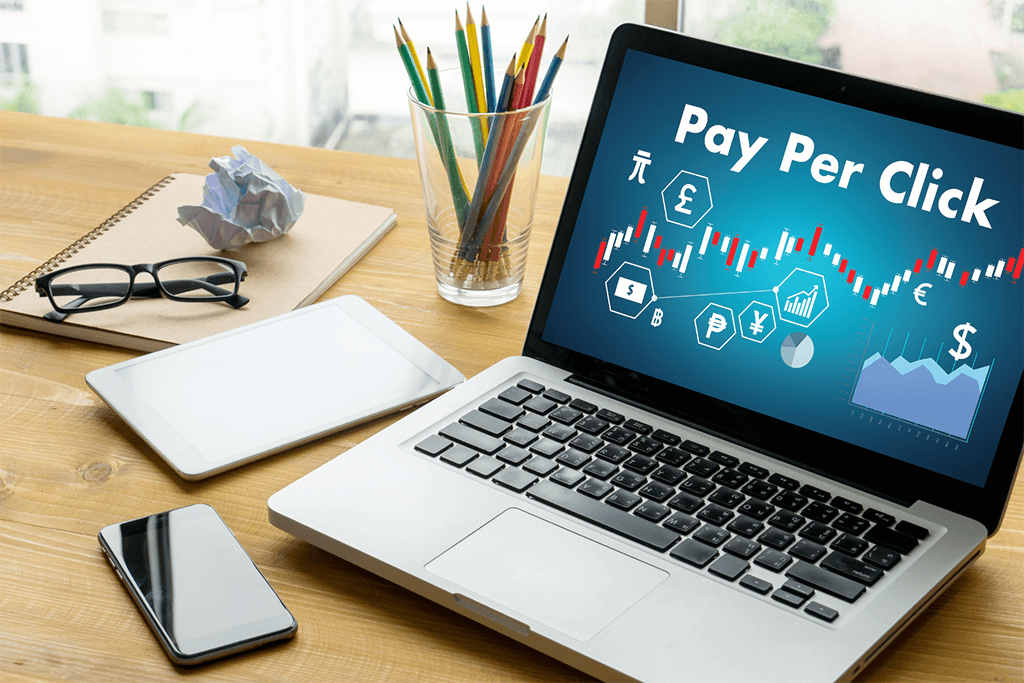 Source: Canva
5. How Would You Improve An Underperforming Campaign?
This PPC manager interview question will show you how the candidate would react if things don't go according to plan. Success is defined by how well you handle failure.
Ask follow-up questions as needed to find out how much time they would allot to let the campaign work before they take action. How would they relay the setback to the team and client? How would they guide the revamping efforts?
6. Talk to Us About Your Most Successful PPC Campaign to Date—What Results Were You Able to Achieve?
Experience is a great teacher, so don't miss out on asking this question.
This PPC interview question is especially important if you are looking for a seasoned PPC manager. The answer will offer a look into a real-life situation in which your candidate succeeded. It's also the perfect opportunity to see how they formulate their strategies and if they align with your company's needs.
7. How Do You Stay Updated With SEO and SEM Trends?
The best practices for search engine optimization (SEO) and search engine marketing (SEM) never stand still. Rather, they are in a constant state of evolution.
Keeping up to date with the latest trends is an integral part of being a PPC manager, since both of these methods are vital to the success of any worthwhile campaign.
8. Which Analytics Tools Do You Use?
Your candidates may be quite skilled, knowledgeable, and pleasant, but do they know which analytics tools to use on the job?
A less-than-exciting answer to this question shouldn't exactly be a deal breaker. Proper tools can be introduced and taught, so the purpose of this interview question is to help you identify which applications they already use and understand.
9. What Are Some of the Most Essential Skills for a PPC Manager to Have?
The answer to this question will help you and the hiring team determine if the candidate possesses the necessary skill set for the job.
While there is more than one satisfactory answer, we are ideally looking for communication skills, attention to detail, analytical prowess, and perseverance. These are indispensable characteristics of a highly-qualified PPC manager.
10. What Makes You a Good Fit for Our Company?
As hiring managers, that is the ultimate question we want to be answered. This is the doorway to understanding how much your prospective employee knows about your company. How much research did they do on your establishment? Are they familiar with your mission and values? Are their skills, potential, and personality, indeed, a fit for your brand?

Source: Canva
Meet Your Future PPC Manager
There you have them: 10 PPC interview questions to help find your next pay-per-click manager. Asking them in your interviews should help you find a candidate with the right knowledge, skills, and experience to succeed in the role.
Or, maybe you'd rather enlist the help of an expert recruitment agency. The team at Ad Culture is happy to do the hard work for you, letting you focus more on your business while we find you a perfect fit for the role. Sounds pretty good, doesn't it?
Contact us today to learn more about our services!
Let's chat
about building
your team!