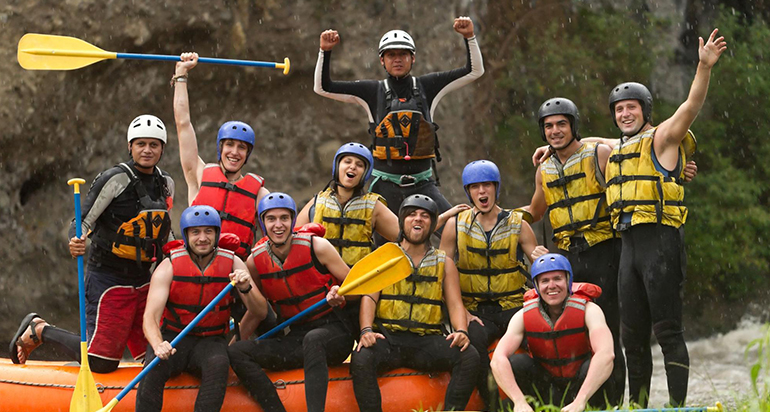 20 National Employee Appreciation Day Ideas
7
min
read | Feb 18, 2022
The first National Employee Appreciation Day was celebrated in 1995. Fast forward to today, we still celebrate this special holiday every 4th of March. Originally launched by Workman Publishing, the essence of the National Employee Appreciation Day is to celebrate the core of every successful business: its employees. 
Aside from being able to motivate employees, showing appreciation for employees and recognizing their contributions also has the following benefits: 
Lower attrition
Decreased frustration levels
Stronger business outcomes
Wondering how your company can celebrate National Employee Appreciation Day? Ad Culture rounds up the best ideas in this complete list. Let's begin!
1. Give a Scheduled Time Off
There is nothing like giving the gift of free time. After all, time is one of the most precious resources around. This National Employee Appreciation Day, allow your employees to take some time off to rest, take care of their personal needs, or work on personal projects. 
It might be a good idea to schedule the half-day off just before the weekend. You can also allow employees to make the decision, as a group, regarding when the scheduled time off will be. 
2. Play Games Together
As the old adage goes, "work hard, play hard." The National Employee Appreciation Day is perfect for setting aside time to do one or more of the following: 
Play board games (can be done in-person or virtually)
Set up video/VR games
Organize a scavenger hunt
Go bowling
Rent ping pong tables
And more. 
You can even have a more elaborate team-building activity on a rentable obstacle course. Whichever games you choose, these will help encourage friendly competition while also building solidarity. 
3. Grow Together
Another way to show appreciation on the National Employee Appreciation Day is to invest in your employees' growth. You can have a speaker or life coach come in to deliver a meaningful talk. 
You can also have a more hands-on workshop, facilitated by a trained expert, to help employees realize their goals, deal with stress at work, and so on.  
4. Get Your Employees Pampered
Spa-day doesn't necessarily have to be in a spa. This National Employee Appreciation Day, treat your employees to a relaxing experience at the office by hiring a masseuse, chiropractor, manicurist, and so on. 
5. De-Stress Together
Nearly all jobs present their own stressors. This is why National Employee Appreciation Day is an excellent opportunity to de-stress as a team. 
Organize a teamwide meditation workshop or yoga experience. The more immersive the experience can be, the better. These types of events will also give your employees a reservoir of knowledge on how to deal with stress thereafter. 
6. Send a Card
Even simple acts of appreciation can make a difference. Send your employees personalized thank you cards for their contribution to the company. It will surely make them smile on National Employee Appreciation Day.  
7. Take Time to Recognize Victories and Milestones
If you're planning a half-day program for National Employee Appreciation Day (in-person or virtual), make sure to include a segment where victories and milestones achieved by the team or individual employees can be recognized. 
8. Recognition with Certificates and Trophies
Eager to show appreciation for your employees that have gone above and beyond? Print out certificates or have small trophies made for the occasion. Then, present these awards in a small, celebratory ceremony. These tokens of appreciation would definitely mean a lot.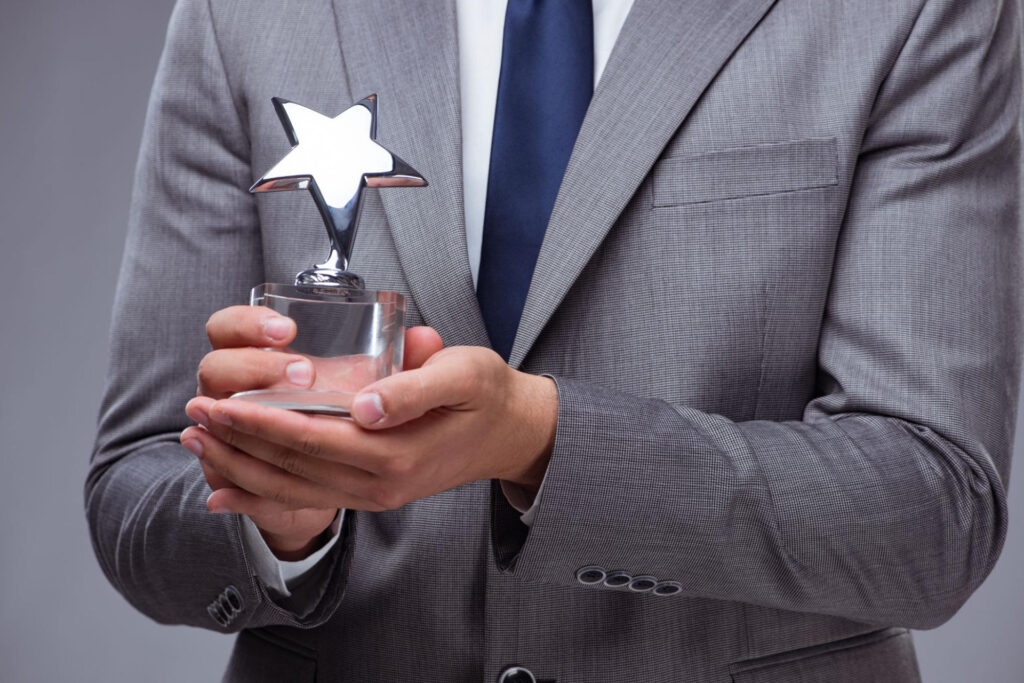 9. Think Of a Few Fun Awards
Why not also appreciate the unique and wonderful traits that your employees have?
Think of a few fun awards such as:
Best Listener Award
Best Team Player Award
The Early Bird Award
Office DJ Award
Punny (Best Puns) Award
Walking Encyclopedia Award
Most Likely to Write a Science Fiction Novel Award
10. Give Employees a LinkedIn Recommendation
Usually, employees need to request LinkedIn recommendations from their employers – some may even be hesitant to do so. Therefore, one of the best digital surprises for National Employee Appreciation Day is to write a recommendation proactively.  
11. Give Recognition on Your Company Website
An alternative to writing up surprise LinkedIn Recommendations is to create a space on your website for recognizing your best employees. This is yet another digital form of recognition that is sure to make your employees smile. 
12. Give Away Gift Bags
Giving away gift bags on National Employee Appreciation Day is an unofficial time-honoured tradition. The premise is, nobody can turn down a bundle of free gifts. Just make sure to give away items that are useful. 
Here are a few suggestions: 
BPA-free tumblers
Gift certificates
Chocolate bars
Coffee kits
Hoodies
Desk succulents
Ballpens
13. Have a Team Lunch or Picnic
Good food brings people together. This National Employee Appreciation Day, have a team-wide or company-wide lunch. You can even go outside and enjoy the outdoors together and have a picnic, weather permitting.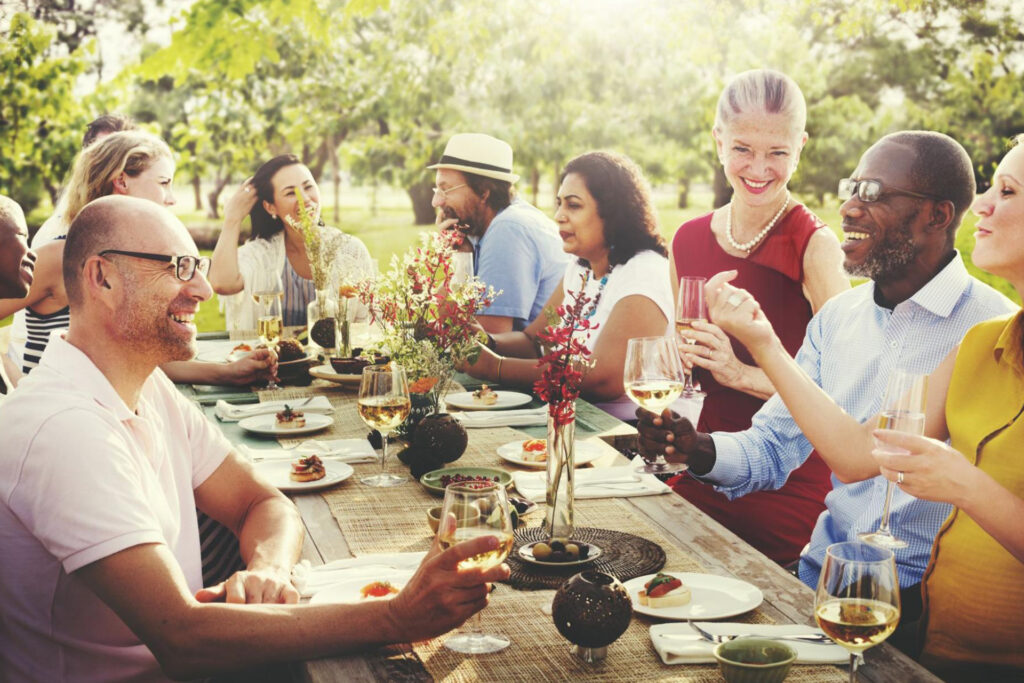 14. Schedule a Team BBQ
Another creative spin on having a team lunch for National Employee Appreciation Day is to have a BBQ instead. It is an activity that is automatically associated with relaxation and socialization. Definitely a good way to unwind on this special day! 
15. Engage in Creative Activities Together
Whether it's an organized painting class, cooking class, pottery class, and so on, exploring creative pursuits in something non-work-related can be an amazing way to unwind on National Employee Appreciation Day. 
16. Do Volunteer Work
Do volunteer work that warms the heart and brings the team together. Your team can do a coastal clean-up, tree-planting, volunteering at a local animal shelter, and so on. 
17. Organize a Concert
This can be an excellent part of your National Employee Appreciation Day program or party. Hire a local band or artist to play for your employees while you enjoy good food, drinks, and each other's company. 
18. Schedule a Happy Hour
One simple way to let the good times roll during National Employee Appreciation Day is to schedule a happy hour within the office. You can also rent a venue for the occasion.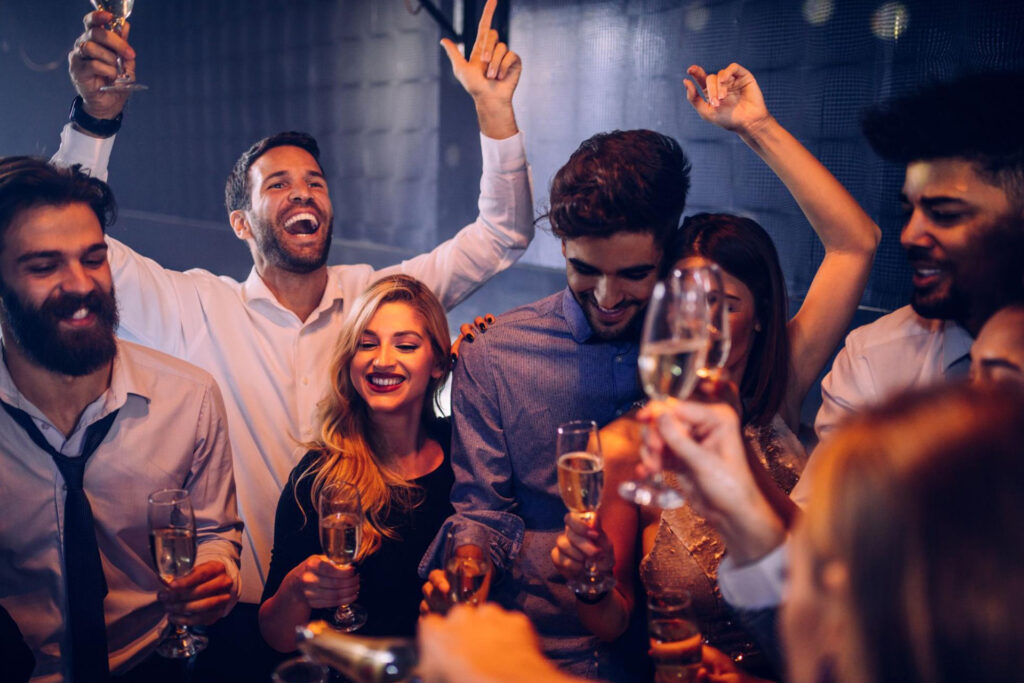 19. Organize a Fun-Filled Field Trip
Build memories together this National Employee Appreciation Day by going on a fun-filled field trip. You can go to museums, zoos, waterparks, hiking trails, observatories, theme parks, and so on. For larger companies, you can consider renting out venues like theme parks or waterparks. The more unique and enriching the experience is, the better. 
Just make sure to ask your insurance provider how such events will be covered by insurance – because you can never be too sure.  
20. Have Your Employees Pick an Activity
Unable to decide which idea to go with on this list? No problem. Ask your employees which they would like best. It's another way to show that you care. 
Find & Nurture Talented Employees With Ad Culture
This wraps up our article on ideas for National Employee Appreciation Day. You can find more helpful resources on our blog.
If you're looking for stellar employees in the field of tech, advertising, and so on, Ad Culture makes it easier than ever, With decades of experience hiring marketers and advertising professionals, we can help you connect with the best employees for the job.
Contact our team today to start hiring incredible talent.
Let's chat
about building
your team!