Expert Tips on How to Negotiate Salary
Apr

06

,

2023

Marta Gongos
0 Comments
Awesome company culture and extensive employee perks and benefits only mean so much if you're not being paid fairly for the work you do. Team building activities and free lunches are great, but you work to bring home the bacon and cook it, too.
If you've got first-rate skills, an impressive resume, a rockstar cover letter, and the potential to bring your A-game to your new prospective job, you should absolutely negotiate your salary as reasonably as possible. Play the cards you have as well as you can!
So, if you're applying for a new job, trying to figure out how to ask for a raise, or targeting a promotion, here's how to negotiate your salary with your boss like a boss.
Table of Contents:
Get Up to Speed With Industry Trends
One of the best tips for salary negotiation we can give you is to stay informed on what's happening in your industry.
Being adequately informed about industry compensation trends will give you confidence and a starting point when you negotiate your salary. Doing salary research will ensure the number you bring to the table is in the right ballpark.
Bonus tip: use a precise number in your salary negotiation request. Round numbers are okay, but being more specific—for instance $123,834 rather than $123,000—shows you did in-depth research on your market value.
Support Your Request With Reasoning
It's always best to negotiate your salary using facts and reasoning.
During the recruitment process, don't just counter the hiring manager's offer with a larger remuneration. If you're wondering how to respond to a low salary increase (or lack thereof), it's by advocating for your worth with facts.
Highlighting your strengths is a good place to start, so prepare a mental list of the benefits you could bring to the business. Work history, skill set, certifications, vision, and potential are all essential attributes of a good candidate, so don't forget to mention them!
Timing Is Everything
We don't know about you, but we believe in the importance of perfect timing.
Think about it: is an apple pie nice and luscious if you rush it out of the oven too soon? No, you'd either have apple pie ala undercooked dough or charred. Don't try to negotiate salary too early or too late in the game!
While you might be wondering how to negotiate a salary increase at an annual review, you're actually better off asking for it a few months earlier to give your employer time to run the numbers. Knowing how to negotiate at work is all about timing—asking for a raise when all is done and decided is a surefire way not to get one.
Honesty Is the Best Policy
Whether you believe that "honesty is the best policy" was coined by Sir Edwin Sandys or Benjamin Franklin, one thing is for sure: it's the truth!
It can be tempting to tell a white lie when it comes to your past salary numbers or competing job offers. Our advice? Stay honest—but always respectful—when talking about your previous jobs. It'll help you steer clear of job offer withdrawals.
As you continue to learn how to negotiate salary with HR, you'll come to realize that honesty truly is the best policy. Give it time, and you will likely find yourself rewarded with a great salary for being a hard worker who tells the truth during negotiation.
Focus On the Future
Many job recruiters are laser-focused on your work experiences. They are typically interested in what is already on your resume rather than what you can bring to the table.
Their salary offer may depend heavily on what you currently earn and might not even be a specific number. If you're wondering how to negotiate salary when given a range, it's by telling them what you currently or used to earn before seamlessly shifting the conversation to focus on your desired remuneration.
Don't forget to market your new skills and express how you are motivated to grow within the company. This is one of the most important salary negotiation tips we can offer!
Have a Cup of Coffee
Oh, we interrupt your reading with a coffee break! ☕️
But seriously, hear us out! Coffee is fuel for the day, and when consumed in moderate amounts, it can boost alertness, energy, and mood.
A nice cup of coffee will help you be extra persuasive when you negotiate your salary. Just don't go overboard on your caffeine intake, because that can cause jitters, irritability, and other types of negative effects.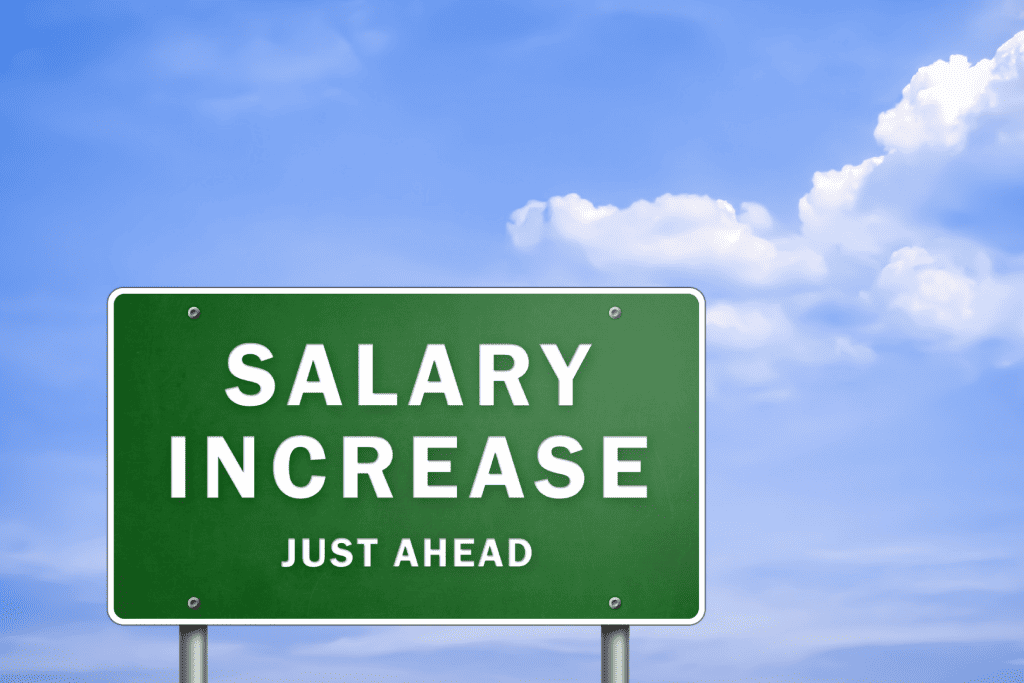 How To Negotiate Salary: Build Your Case With Ad Culture
There you have them: our best tips for salary negotiation.
However, you might need some more help. Or, maybe you need some help landing your dream job before you can start thinking of salaries at all. Enter Ad Culture.
With our recruitment expertise, you are bound to find your new career home in a company that values you and your talent. We help candidates (you) rise above the pile and get hired by would-be employers seeking top-end talent.