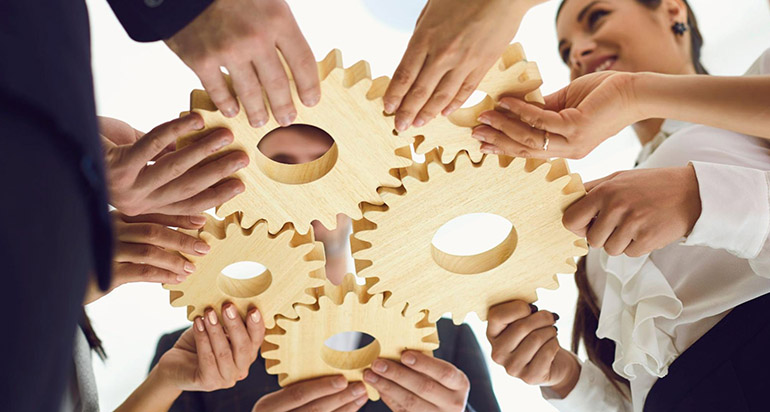 Digital Marketing Roles: 8 Types of People You Need On Your Team
May

17

,

2022

Ad Culture Admin
0 Comments
"The whole is greater than the sum of its parts." 
–Aristotle
What's at the core of an ideal marketing team? 
Is it made up of people with the same preferences? Should managers hire people who think the same way they do and have a similar vision to avoid clashes and conflicts at the office?
That might be tempting to do, but the truth is team members with the same set of skills, strengths, weaknesses, and a similar way of thinking don't actually make an effective team. If anything, it creates gaps in your team's skill sets.  
So what should you lean toward when you're looking to fill digital marketing roles? Diversity.
Read on to learn why diversity is the best choice—and discover the eight types of marketers you should consider adding to your team! 
Why Should A Marketing Team Be Diverse?
If you're an extroverted manager, wouldn't it be better to hire someone who's also extroverted to make working together easier? People tend to think that if you can hang out with a person,  it's easy to share the same vision. 
However, when all the people on your marketing team are too similar, it impedes the overall growth because there's no one to challenge or tweak anyone's ideas. No dynamics are created because everyone brings the same thing to the table.
A team with a unique combination of personalities, experiences, and skills produces a solid and more creative outcome—precisely because they excel in different areas. 
Everyone has strengths and weaknesses, but a diverse team stands out as a whole because the weakness of some members is the strength of the others—and vice versa. 
What Are the Types of Marketers I Need on My Team?
Be on the lookout for these eight types of people to form a stellar marketing team:
1. The Visionary
Think of the visionary as the team's driver who has the ability to see the project as a whole. They can mentor, motivate, and steer the team to success while keeping their eyes focused on the end vision.
Aside from being highly creative, visionaries are also analytical. They can recognize the skills of each member and know where to position them to enhance their skills and achieve the project's goals at the same time. 
With excellent communication and problem-solving skills, commitment, empathy, and desire to see everyone in the team excel, visionaries are crucial to a marketing team's success. 
2. The Strategist
Strategists work hand-in-hand with visionaries. They have many similarities but one key difference: if visionaries see the goal, strategists get them there. 
This type of marketer finds ways to turn the vision into reality. They tactically plot and execute the course of the project from start to finish.
A strategist could work as a project manager, digital marketing manager, marketing director, and digital strategy planner.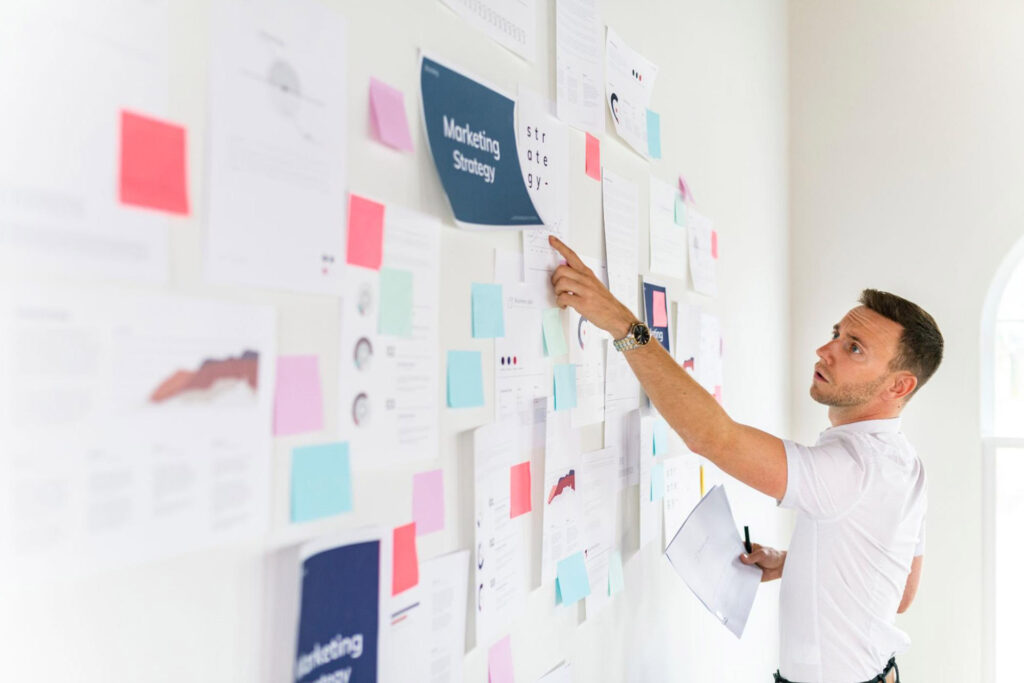 3. The Analyst
Analysts have two major roles in your marketing team—to see problems before anyone else and to neutralize them before they happen.
They are realists, which often causes them to have a reputation for being pessimists. Because their thinking is driven by data, it gives the marketing team a measured and scientific evaluation of proposals and content strategy results.
The analyst could work as an analytics specialist, business analyst, CRM data analyst, email marketer, and acquisition specialist.
4. The Communicator
Interpersonal skills, enthusiasm, and responsiveness are the communicator's strongest suit. They have a knack for getting everyone on the same page—and not just people within the marketing team, but also clients and stakeholders.
Also known as a relationship-builder, a communicator uses their likeable demeanour to build and foster client and customer connections. They facilitate the transfer and clarification of ideas through open and transparent dialogue and also motivate the team to push on no matter what.
Communicators are great as PR executives, social media marketers, public affairs consultants, and inbound marketers.
5. The Creative
The creatives are the heart and soul of every marketing team. They can transform good ideas into great ones, mediocre layouts into exceptional designs, and ordinary words into interesting stories.
This type of marketer knows how to target different buyer personas and create content audiences can relate to. They can identify a customer's pain points and give solutions that will take these pain points away.   
Some of the jobs that would fit the creative include copywriting, content marketing, digital design, and email marketing.
6. The Editor
The core strength of the editor is the ability to pay attention to details while seeing the grand scheme of things at the same time. 
They understand the voice of the brand more intimately than anyone else. Polishing the work of the creatives so that this voice is maintained and effectively communicated is their key responsibility. Editors can make the work of the creatives shine even brighter. 
7. The Administrator
The administrator is similar to the analyst—they thrive working in a structured environment. If they see no structure, they strive to make one.
Administrators are the types of marketers who know the status of every project or discussion and excel in keeping everyone on top of their tasks. When you have an administrator who makes sure all the digital marketing roles are being carried out efficiently, your team is almost guaranteed to succeed.
8. The Grinder
Every marketing team needs someone who can tie up loose ends and get things done—that's the role of the "grinder." It's their goal to do whatever the visionary thinks is best for the company.
With their "I can do this!" attitude, grinders know how to self-train and outwork the rest. On top of that, they're always ready to help out the other members of the team if necessary.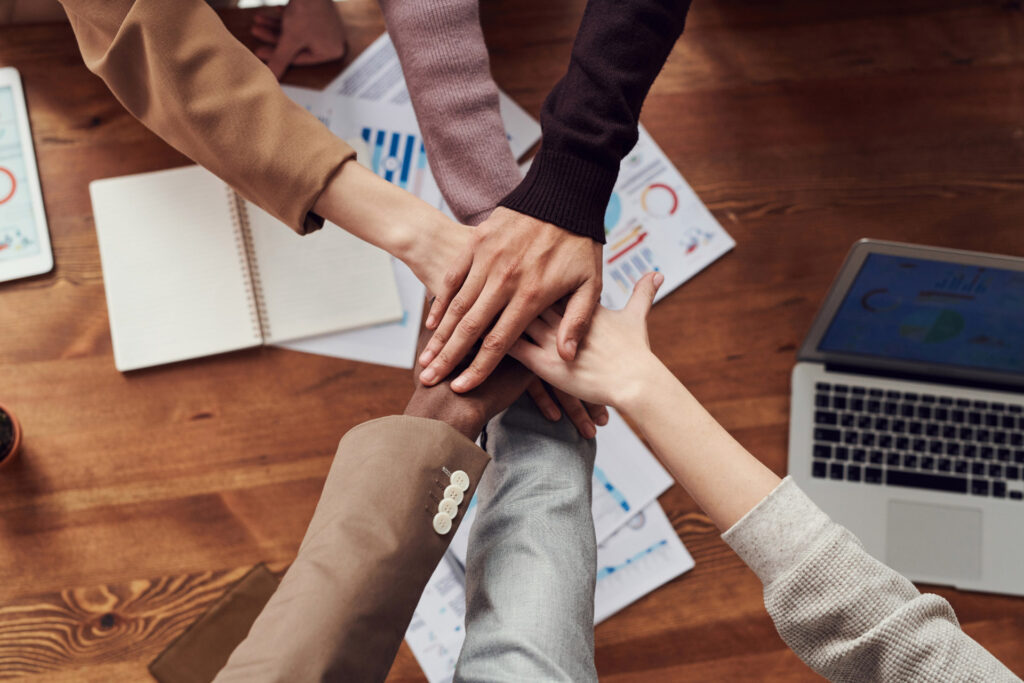 Build Your Dream Marketing Team with AdCulture
Having trouble finding the right people to complete your dream marketing team? We've got you covered.
Ad Culture is a top digital advertising recruitment firm that helps companies connect with stellar employees. We specialize in discovering unicorns who can carry out digital marketing roles like true professionals.
Get in touch with us today so we can help you form an all-star marketing team!