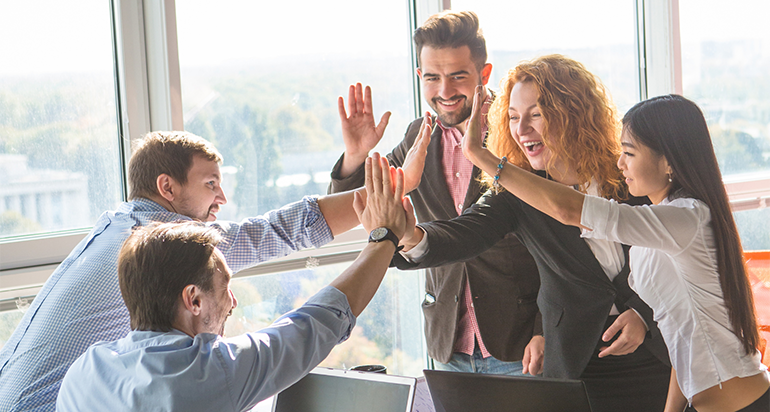 How To Make People Want To Work For You
5
min
read | May 25, 2023
Hiring top-notch talent is hard. Keeping them on is even harder.
Employers spend a lot of time at work. They pour their heart, sweat, and tears into upholding the standards of their companies. As such, they want to feel respected by the people they hire to work on their teams. Makes sense, right?
Well, as everyone knows, ruling with an iron fist doesn't exactly inspire people to deliver their best effort on the job. Rather, it's when people want to work for a company that they leave it all on the (metaphorical) court. Having a desire to work somewhere is what keeps people grounded and keeps their noses to the grindstone on bad days.
With that in mind, we've written this blog to share some tips for being a leader that people want to work for—keep reading to learn how to inspire your team!
Write Clear Job Postings
First impressions matter. One of the easiest ways to leave employees feeling frustrated and unsatisfied is if they're experiencing a "this isn't what I signed up for" feeling after a few months in their role. Get started on the right foot!
A clear and concise job posting should include relevant skills, a job description, work hours, work location, required experience (if any), compensation package, and other essential details that a job applicant should know. Naturally, you're going to have to include a little introduction about your company, too.
Overall, make the job posting informative, encouraging, and realistic. There shouldn't be a disconnect between what someone applies to and the job they get—people will respect you as an employer if you set expectations from the get-go!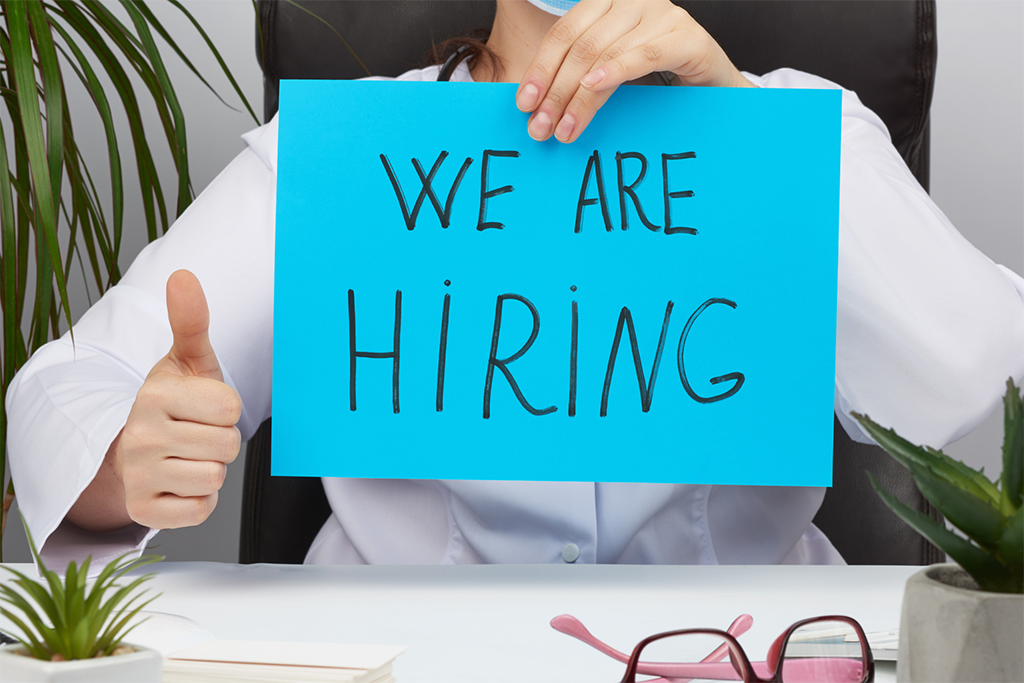 Source: Canva
Reward People's Good Work
Good leaders reward their people for doing good work.
Sometimes, this takes the form of compensation. Maybe it's giving your hard-working employee a raise. Or, maybe you decide to reward your entire staff with increased mental health wellness provisions and extra PTO.
However, appreciating people's good work can also boil down to giving positive feedback when someone does something well. An encouraging comment or message can be the shot in the arm that your employee needs—and make them respect you for being a leader who is paying close enough attention to notice.
Become Known For Your Honesty
Whether you're dealing with a new hire or a long-time employee, honesty is the best policy when navigating your interactions.
Let's take hiring practices, for instance; we've all heard about recruitment horror stories, and we most definitely don't want to write one. So, it's important to let your candidates know from the get-go how much time they will need to invest in the hiring process. This pertains to both the number of tests and interview rounds.
"Ghosting" is also as spooky as it sounds. Keep in touch with your candidates and always offer honest feedback. It may be very unpleasant to let someone know that you won't be moving forward with their application, a clear no is better than radio silence. People will respect you much more for having the guts to outright tell them.
As you manage your people, being honest is also key. Just as it's important to sing their praises when things are going well, it's also important to call them out if they aren't putting in their best effort. Maybe a performance improvement plan is needed. They'll eventually come to respect your commitment to upholding company standards,
Accommodate When Possible
Before the pandemic, a small percentage of people had the opportunity to work from home. Several firms now allow remote work permanently as the pandemic becomes less of a health threat. This is because working from home produces equal or greater results
Allowing work from home is one example of the types of accommodations you can make to make people want to work for you. If you show them that you care about them as people, you're bound to get a better effort and limit instances of quiet quitting.
Other accommodations might include granting sick days as needed (and without making your employees feel guilty), or allowing them to leave the office a bit earlier to make it to a doctor's appointment. These little things add up.
Ultimately, making accommodations is not making concessions and letting your employees get away with bad or lazy behaviour. When done right, it's you as their employer exercising your power to improve their day-to-day experience. Everyone likes that!

Source: Canva
Build A Team Worth Leading With Ad Culture
So there you have it: our guide to making people want to work for you.
From job postings to performance reviews, it's important that you be an employer who upholds company values, rewards good work, is unafraid to speak honestly when necessary, and makes accommodations as needed.
Find talent that will love working with you through Ad Culture. If you need a hand in hiring world-class talent that will help propel your business to new heights of success, we'd love to be your recruitment partner.
Let's chat
about building
your team!